Knoxville is home to a variety of restaurants, catering to just about every culinary desire. Whether you're craving Mediterranean, Hispanic, Korean or Japanese food — you name it and Knoxville probably has it.
However, there's also an abundance of fast-food chains scattered all throughout the city, mostly on the Strip. At times, it can be hard to resist the urge to fall back on something that will be consistent forever, only offering brief enjoyment in the moment.
In that light, this list offers several restaurants throughout Knoxville to satisfy just about any craving, whether that's American or something more worldwide. If you're hungry but don't want McDonald's for the third time this week, these restaurants are great alternatives.
Zen Ramen House & Sushi Bar
If you're looking for some nearby Japanese cuisine, look no further than Zen Ramen House & Sushi Bar. Located at 1909 Cumberland Ave. on the Strip, Zen Ramen offers a variety of Japanese meals, as well as some Asian dishes too. Their menu includes several ramen bowls with beef, chicken or roast duck, along with pho noodles and other soups. They have an extensive sushi list with vegetarian options, along with specialty rolls that can only be found there. Zen Ramen is a great spot to get your fill of Japanese specialties.
Pete's Restaurant
There's nothing like an old-fashioned diner, and Pete's Restaurant offers just that. Located at 540 Union Ave., Pete's Restaurant is open for only a small part of the day from 6:30 a.m. to 2 p.m., so you've got to get there early. But what you'll find is some excellent breakfast and lunch. For breakfast, the diner offers the classics: pancakes, omelets and signature dishes. For lunch, they have wraps, soups, burgers and platters. And that's not to mention the daily specials! You really can't go wrong at Pete's.
Yassin's Falafel House
For Middle Eastern meals, Yassin's Falafel House has a simple yet refined menu. Located at 706 Walnut St. as well as 159 N. Peters Rd., Yassin's serves four main options: falafel, chicken, gyro and vegetable. The difference is the way they're served. You can get everything as a sandwich, a salad or a plate in regular or spicy. There are also a variety of sides to order as well. Yassin's Falafel House has become a staple in the Knoxville community, and they continue to serve quality food.
Taqueria La Herradura
There are several Mexican restaurants throughout Knox County, and Taqueria La Herradura sticks out. With locations at 2625 N. Broadway and an express at 7063 Kingston Pike, Taqueria La Herradura offers a ton of food for a fairly affordable price. Some items cost less than $3 each, like their tacos and mulitas, whereas most of their food costs $7 or more. But you'll find some excellent Mexican food, especially the burritos and plates. It's a bit of a drive, but it's worth it.
Downtown Grill & Brewery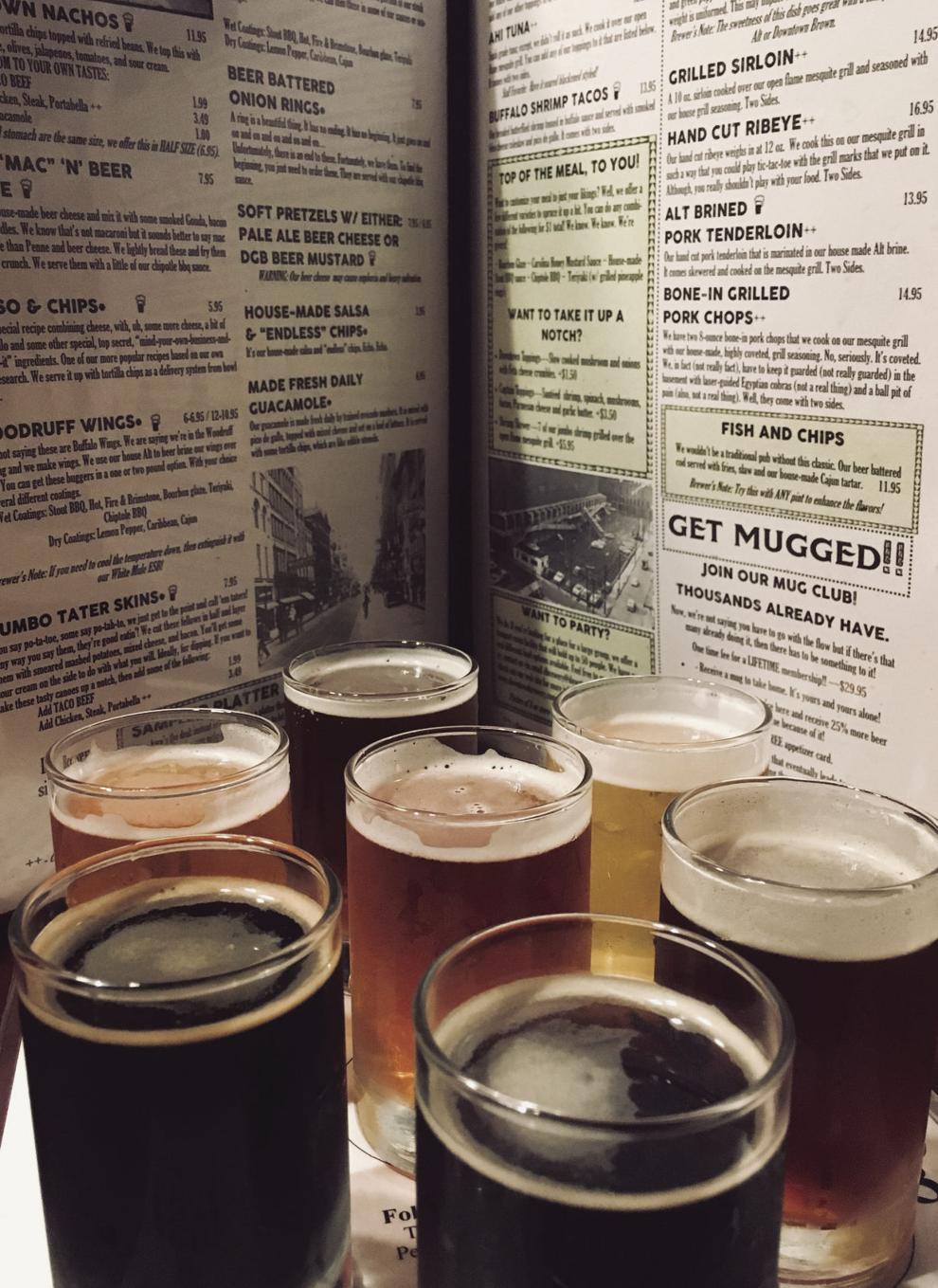 Finally, if you want a little bit of everything, Downtown Grill & Brewery can fulfill just about any craving you have. Located at 424 S. Gay St., Downtown Grill & Brewery has an extensive menu. From pasta to chicken to burgers, their menu covers just about anything someone might want. They also have a large alcohol menu, with beer that they brew in-house. Downtown Grill & Brewery has something for everyone.